PC Round Solar Stud Lights Features
High brightness America brand led with 100000 hours of working time.
USA brand solar panel. 22% high conversion rate. Fast charge rate.
Japan brand Anti-UV PC case.
The LED lights of pc Solar Stud Lights come on automatically as soon as it starts getting dark every night.
Cost-effective, Solar Stud Lights are easy to install and require absolutely no wires or maintenance.
Most quality Epoxy resin glue to fix the Solar Stud Lights, making sure of solar power charge.
Accept OEM/ODM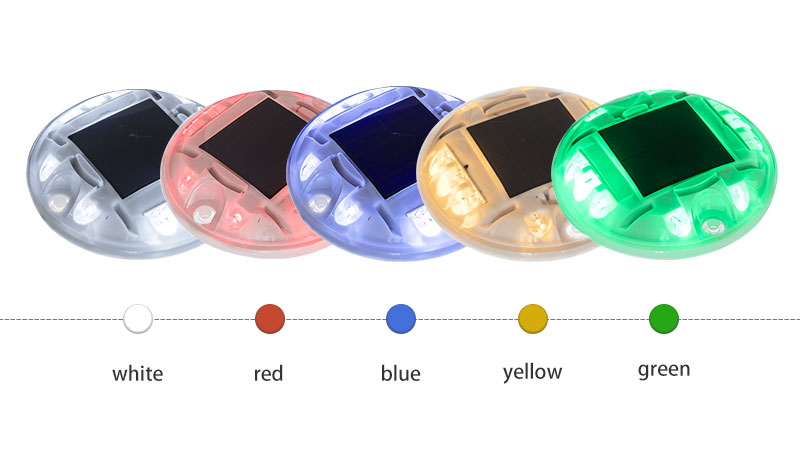 Five colors for choice: White, Amber, Red, Blue, Green
PC Round Solar Stud Lights Parameters
    Material:
    PC(Japan Brand)
    Power supply:
    USA Brand Flexible High Efficient Solar Panel 5V/0.4W
    Battery:
    NI-MH 1.2V/600MAH or Lithium battery 3.2V/500MA
    Working model:
    Blinking or Constant
Charging in daytime and working automatically at night
    LED colors:
    Yellow, White, Red, Green, Blue
    Life span:
   >3 Years
    Load Bearing:
    20T
    Size:
    φ117*23mm (φ4.61″*0.91″)
    Visual distance:
    >800M
    Water poof:
    IP68
    Carton Size:
    2pcs/box; 60pcs/ctn; weight: 19kgs; carton size: 67.5*28*20cm
2pcs/box; 60pcs/ctn; weight: 41.49bs; carton size: 26.57″*11.02″*7.87″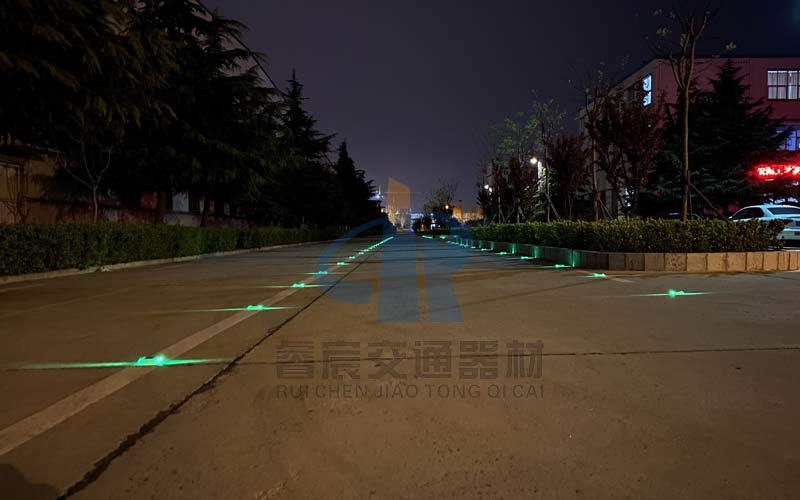 Application of PC Solar Stud Lights B1:
♥Schools and hospitals
♥Gardens
♥Deck and Dock
♥Walking paths
♥Bridge
♥Parks and campuses
♥Roundabout
How to install PC Round Solar Studs Lights for Garden B1:
Determine the installation location and distance, clean the surface of the Solar Stud Lights, and ensure that the Solar Stud Lights are installed on a flat road surface.
Clean the bottom of the Solar Stud Lights and apply the epoxy glue evenly to the back of the stud.
Press the side with glue on the road, secure the position, wait for the glue to dry out.
Check within 2 hours of installation to ensure that all Solar Stud Lights are properly installed and do not bend or deform due to compression.
Please evacuate the installation isolation facility 6-8 hours after installing the Solar Stud Lights.